Candy stores are making a comeback.
Mars Retail Group announced Thursday it would expand M&M's candy stores throughout the U.S. and internationally by 2021 amid a string of store closings elsewhere in retail.
M&M's stores will open at Disney Springs at Walt Disney World Resort in Orlando, Florida; Mall of America in Minneapolis, Minnesota, and in the European market in Berlin, Germany, the company said.
"The candy aisle in a supermarket hasn't really ever changed," Patrick McIntyre, director of global retail at Mars Retail Group, told FOX Business. "There is a role brands need to play to bring it to life outside of that aisle, which is why these M&M's stores are so important."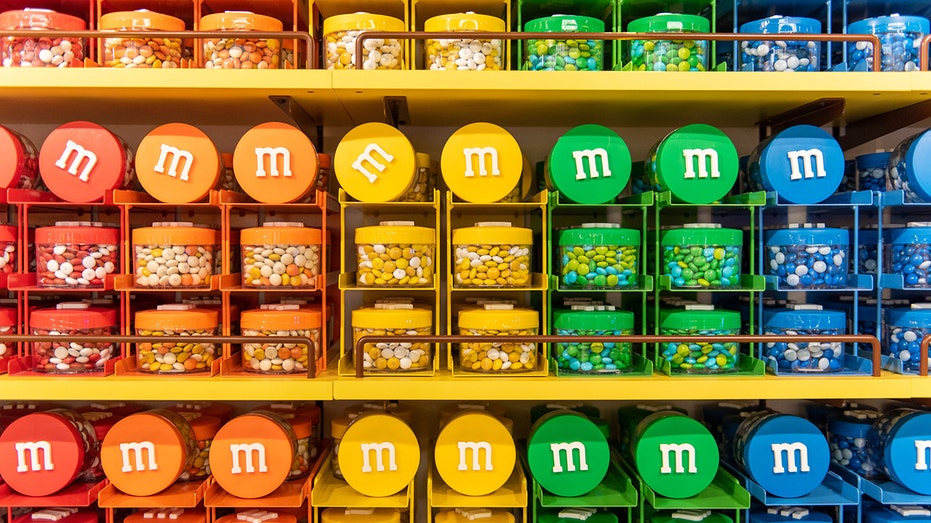 The stores will feature interactive features like a wall of chocolate for shoppers to customize their own bags of M&M's candies; personalization experiences like getting your photo printed on the bite-sized candies; and appearances by characters like Red. The store is also leveraging tech to include virtual retail experiences in stores that will change every few months.
MACY'S, PIER 1 CLOSINGS GIVE RH EDGE IN HOME FURNITURE MARKET
"You're seeing brands today try to monetize their experience where you buy a ticket," McIntyre said. "It's free to get into our stores. You come in, you have a great time and if you don't buy anything that's OK because next time you're in the candy aisle at the supermarket you're probably going to want to buy them. It's about having fun and making memorable experiences."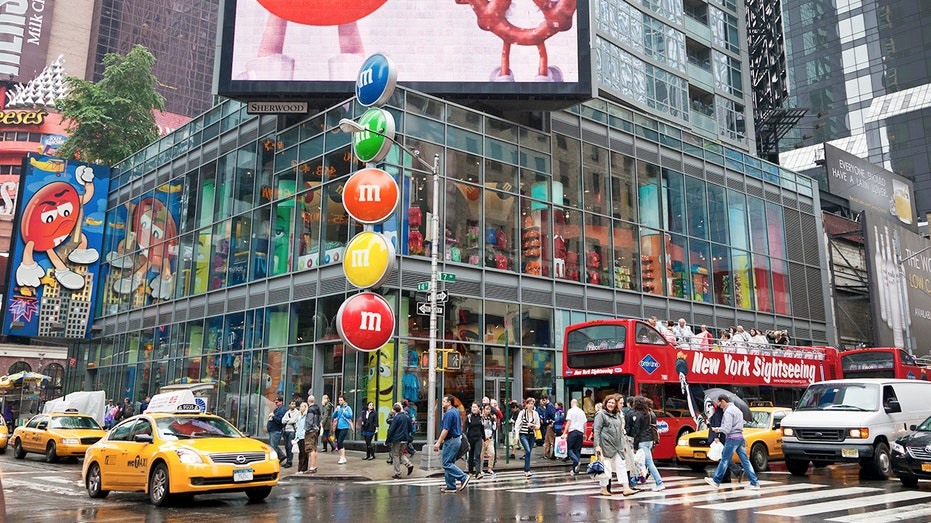 A number of food-themed museums have been sprouting up attempting to capitalize on the demand for experiences. The Museum of Ice Cream, a food art exhibit focused on summer's favorite frozen dessert, started as a pop-up in 2016 with locations in New York and San Francisco, charging customers nearly $20 to look at Instagramable ice cream-inspired art and sample ice cream. The concept did so well it raised $50 million in August and became a permanent fixture with $30 tickets. Similarly, the Museum of Candy also started opening pop-ups around the country last year charging a similar price point.
GET FOX BUSINESS ON THE GO BY CLICKING HERE
The family-owned, U.S.-based Mars, like many brands, is tapping into the growing market for experiences. Seventy-eight percent of millennials say they'd rather spend money on experiences instead of tangible items, according to a study by Harris Group. The goal is to bring more socially immersive experiences to consumers as household stores continue to shutter. The new year has already been met with a slew of store closures from the likes of greeting card company Papyrus, Pier 1 and Bed Bath and Beyond.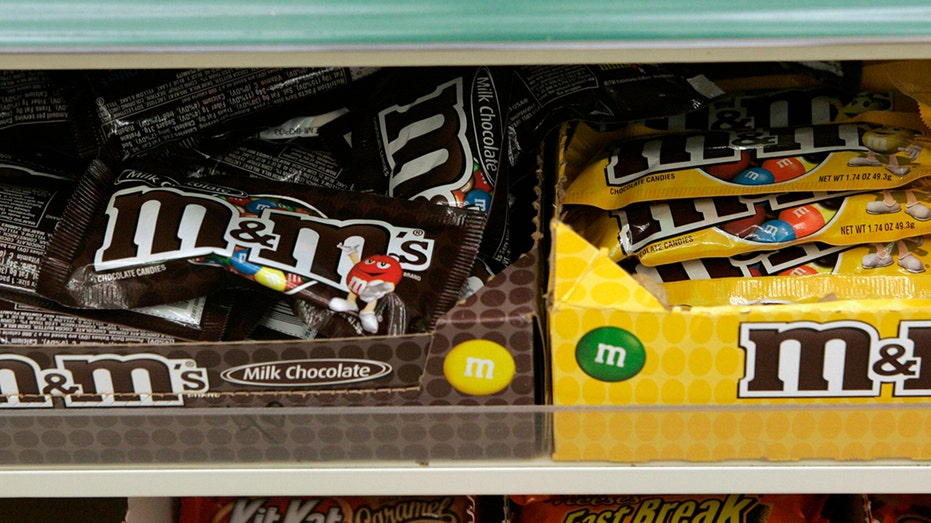 PAPYRUS GREETING CARD STORES SHREDDED AMID RETAIL STRUGGLES
Despite what some have called a retail apocalypse, some brands have attempted to revive their storefronts. Iconic New York City-based toy store FAO Schwarz reopened in Manhattan's Rockefeller Plaza last year after shuttering its Fifth Avenue flagship in 2015. It relied on interactive displays, like its famous giant piano, magic shows, a grocery-shopping area for kids and a remote-controlled car play section. It also opened pop-up experiences in department stores internationally to attract new and old shoppers back to the brand.
CLICK HERE TO READ MORE ON FOX BUSINESS
The M&M's store could also be a way to get more Americans to eat more chocolate amid declining sales. Last year, Swiss chocolate company Lindt & Sprungli AG had a 1.6 percent decline in U.S. sales for 2017, and the Lindt-owned Russell Stover drugstore chocolate brand, meanwhile, lost more than a 10th of its sales, the Wall Street Journal reported.